Partnership with KIOMA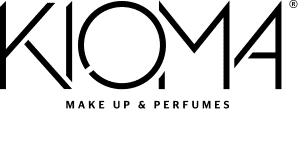 A marca KIOMA assume-se como novo conceito que alia duas áreas de beleza num mesmo espaço.
Com o objetivo de abranger o vasto leque de perfis dos consumidores atuais, a KIOMA lança produtos cosméticos, com preços que vão desde 1€ a 10€, e artigos de perfumaria, em versões genéricas das marcas originais, com preços que se revelam 80% mais baratos.
A gama de cosméticos, alicerçada em altos padrões de qualidade e regulamentada pelas normas europeias, surge no seio da parceria firmada com uma das mais antigas fábricas de maquilhagem do "velho continente", sediada em Itália.
A marca distingue-se, igualmente, pelas cerca de 85 referências de perfumes, embalados individualmente em caixas exclusivas e sujeitas a um rigoroso processo de qualidade, que a KIOMA garante não perderem qualquer característica olfativa.
A KIOMA – Make Up & Perfumes pretende assumir-se como pioneira na oportunidade de criar espaços de cor e aroma.
About Make-up
Make-up is an incredible way to express yourself, enhance your natural beauty, and boost your confidence. Whether you're a beginner or a professional, there are endless possibilities when it comes to make-up. You can choose to go for a subtle, natural look or go all out with a dramatic statement look. The most important thing to remember when it comes to make-up is to experiment! The world of make-up is vast and ever-changing, and you should feel free to try out different looks until you find the one that makes you feel most confident and beautiful. When experimenting, it's important to find quality products that are suitable for your skin type, as well as colors and textures that you find pleasing. You should also take time to learn the basics of make-up application such as how to apply foundation, contour, and highlight. Once you have the basics down, you can start having fun with eyeshadow colors, eyeliner techniques, and lip colors. Make-up is an art form that allows you to express yourself and show off your unique style – so don't be afraid to experiment and have some fun with it!