Top European Production Company on DesignRush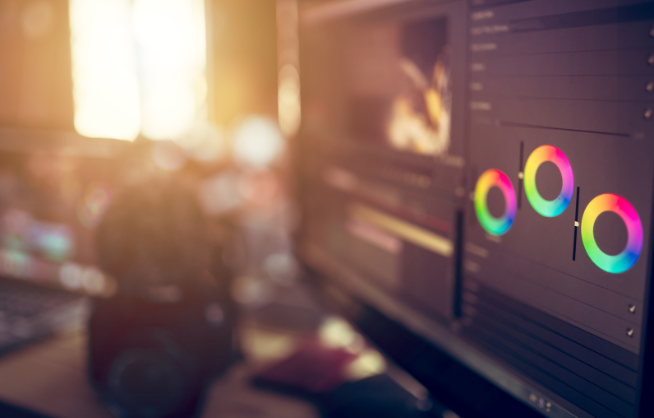 We are extremely pleased to announce that Skookum Films is recognized as a top European Production Company on DesignRush.
HOW TO CHOOSE THE BEST EUROPEAN PRODUCTION COMPANY
Type Of Video
Before you start searching for the perfect video producers to build your visual content, determine the goal your brand needs to reach and the type of video you think would do so.
Research your industry, company type, and competitors to see the content that consumers are gravitating towards, then evaluate if that content might (or might not) work for your business, too.
Timeframe
The amount of time you have to actually determine a concept, shoot the video, and edit several versions will determine the video production agency you choose to partner with.
Some agencies have faster turnarounds than others or may charge a hefty fee to expedite a project to meet your deadline.
Marketing Expertise
The best video production agencies also have digital marketing expertise. This knowledge helps them identify the types of videos that do best on various platforms, the lengths they should be, and what particular demographics relate to best.
Remember, you aren't creating an artistic film -- you are promoting a business. Therefore, every idea -- even the creative ones -- needs to be rooted in B2B or B2C objectives. Don't just rely on an agency to have great shooting and editing skills -- an equal amount of strategy needs to be present.
The Crew
Many incredible video agencies have varying levels of full-time, part-time, and freelance crew members, and these might not be the same every time they work to produce a video.
Before you sign a contract with a production company, ask who your point of contact will be throughout the project, who exactly will be working on your video, and in what capacity.
Bonus Tip: Even if you have collaborated with a video production company previously, ask all the same questions about crew members. They may not assign you the exact same team members, meaning you could oblige your brand to work with people whom you haven't personally vetted yet.
What Are The 3 Stages Of Video Production?
Pre-Production
Pre-production is all the preparation leading up to the shoot. This includes:
Conceptualization

Storyboarding

Casting

Securing filming locations and permits

Creating a call sheet and schedule

And more!
Production
Production is the actual day or days that you film. When a video production agency conducts proper pre-production, you'll know exactly how long production will run and how much it will cost.
BEST DESIGNS
Post-Production
Post-production puts all the pieces together into a final product. This includes:
Editing

Sound mixing

Distribution

And more!
Find the best Creative Agencies New Trends + 3 Best Creative Projects on DesignRush.
How Much Does A Film Production Company Cost To Hire?
Film production companies can be quite costly. After all, you are paying for the final product, in addition to many hours of work shooting and editing the video, as well as the large crew. The final price largely depends on how big your project is.
There are a few average costs to keep in mind, though.
Video editing can cost between $40 and $125 per hour.

Camera-trained actors can cost $50 to $500 per hour.

Studio time can run $400 per hour or more.

Crew members can cost $25 to $75 per hour, depending on experience.
Find the best video production companies in the agency listings above.
LEARN MORE ABOUT US BY CLICKING HERE AND WHY WE ARE CONSIDERED A TOP EUROPEAN PROCUCTION COMPANY
Creative Agency Film Production Film Services Location Scouting Production Company Video Company Video Production Video Services