Artlist Review (September 2023)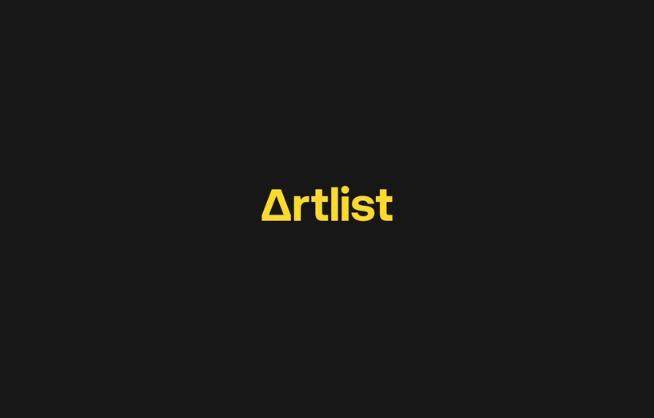 READ OUR SEPTEMBER 2023 REVIEW AND GET TWO ARTLIST FREE MONTHS TO TRY IT FOR YOURSELF!
Artlist is a game-changer for content creators in need of top-quality music and sound effects. This music and sound effects licensing platform offers an extensive catalog and a range of subscription plans that cater to every need. Let's dive into why Artlist is a must-have tool for anyone looking for royalty-free media.
Founded in 2015, Artlist has been on a mission to revolutionize the way content creators find, use, and are inspired by music and sound effects. The team behind Artlist understands the struggles of filmmakers firsthand, as they are filmmakers themselves. They saw the need for a solution to the complicated and expensive music licensing process that often hampers creativity. Artlist stepped up to the challenge and now offers direct and unlimited access to a vast catalog of inspiring music and sound effects for a single annual subscription fee.
What sets Artlist apart is its commitment to quality and its focus on the artistry behind the music. The team scours the globe to find the best musicians, curating their music into a powerful platform that ensures filmmakers always find something evocative, inspiring, and moving to underscore their work. Artlist is not just a jingle factory; it is a community of passionate artists who pour their hearts and souls into their music.
The music catalog on Artlist is truly impressive. With over 18,000 songs and growing, filmmakers have access to a wide variety of genres and moods. Each song is carefully deconstructed to capture its character, feeling, and emotion, making it easy for creators to find the perfect soundtrack for their projects. Most songs even come with instrumental versions, providing flexibility and options for different editing needs. The catalog is recorded, mixed, and mastered to ensure the best audio quality, guaranteeing that your projects will sound professional and captivating.
Finding the right music is a breeze with Artlist's user-friendly search features. The team's experience with post-production workflow and valuable user feedback have shaped the design of the site, streamlining the search process. You can filter your search by mood, video theme, genre, and instrument, allowing you to create custom lists of songs that perfectly match your project's needs. The search bar even supports searching by lyrics, making it incredibly convenient to find that specific song you have in mind.
Artlist goes beyond music and also offers an impressive stock footage catalog. Carefully curated by their team of experts, the footage collection includes story-driven content from top cinematographers worldwide. This focus on quality ensures that every clip inspires creativity and brings impact to your film. Additionally, Artlist provides plugins and software catalogs, such as HitFilm Pro and Imerge Pro, which offer powerful tools for editing, animation, and audio enhancement.
When it comes to licensing, Artlist's Unlimited License is a game-changer. With this license, you have the freedom to use the content from the Artlist catalog in your video projects without limitations. The license covers personal and commercial use on any platform worldwide, including web, film, TV, virtual reality, video games, and more. This means that whether you're creating content for YouTube, Twitch, TikTok, or any other platform, Artlist has you covered. The license is valid forever, even after your subscription expires, ensuring that your projects are protected.
Artlist offers a range of subscription plans to suit different needs. From the Music & SFX plans tailored for social media and content creators to the Teams and Enterprise plans for creative and production teams, there's an option for everyone. The pricing is competitive, and Artlist often provides discounts and special offers, allowing you to maximize your savings while accessing top-notch content.
The platform is available worldwide, with most regions exempt from VAT or sales tax. Once you subscribe, you gain immediate access to the full catalog, enabling you to start exploring and downloading music and sound effects right away. Artlist also provides helpful tutorials, guides, and customer support to ensure you make the most of their platform.
Artlist's dedication to customer satisfaction is evident in their responsive and attentive support team. They strive to address any issues or concerns promptly, ensuring that you have a smooth and enjoyable experience using their service. Whether you have questions about licensing, technical difficulties, or need assistance with finding the right music for your project, Artlist's support team is there to help.
In summary, Artlist is a remarkable platform that provides content creators with unlimited access to a vast and high-quality catalog of music, sound effects, and stock footage. Its commitment to artistic excellence, user-friendly interface, and comprehensive licensing make it an invaluable tool for filmmakers, YouTubers, podcasters, social media creators, and more. With competitive pricing and a range of subscription plans, Artlist offers flexibility and affordability to suit different needs and budgets. If you're looking for a hassle-free and inspiring source of royalty-free music and sound effects, Artlist is definitely worth considering.
ARTLIST LIMITED-TIME BONUS
Filmmakers Filmmaking Music Music for Creators Music for Filmmaking Music for YouTube Sound Effects Sound Effects for Creators Sound Effects for YouTube YouTube Creators