Soundstripe Review (September 2023)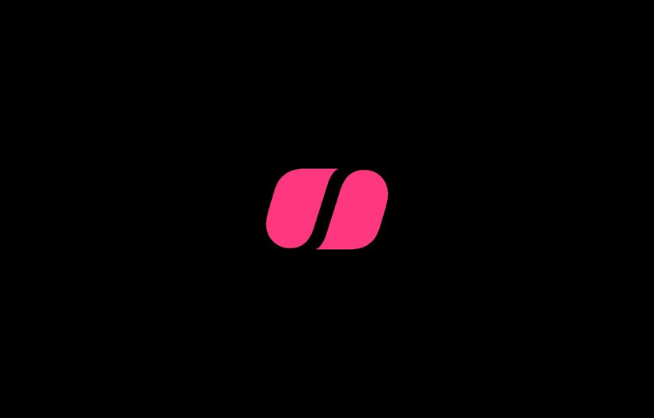 READ OUR SEPTEMBER 2023 REVIEW AND GET 20% OFF SOUNDSTRIPE!
In this comprehensive Soundstripe review, we will delve into the features, benefits, and pricing of this remarkable platform to help you determine if it's worth your investment.
Soundstripe is an American company founded by three musicians who share a common goal: to keep creators creating. This philosophy drives everything they do, ensuring that only exceptional media is published on their platform. With a focus on simplicity and reasonable pricing, Soundstripe believes that everyone deserves access to quality media to realize the full potential of their ideas.
One of the standout features of Soundstripe is its intuitive website design. Navigating through their extensive catalog is a breeze, thanks to the user-friendly interface and powerful search filters. Whether you're searching for a specific genre, mood, or tempo, Soundstripe makes it easy to find precisely what you're looking for, saving you valuable time and effort.
Let's start by exploring Soundstripe's music offerings. With over 5,000 wholly-owned royalty-free songs composed by Grammy-winning talent, you can strike the right chord with radio-quality music. What sets Soundstripe apart is their commitment to curating the best royalty-free music from up-and-coming artists and Grammy-winners. This ensures that your projects are enriched with captivating and unique tracks, setting them apart from the mundane. Moreover, you'll enjoy unlimited licensing, meaning you can use the music on your projects for as long as you want. With new music releases every week, you'll never run out of fresh options to elevate your creations. Additionally, Soundstripe provides stem files with every track, allowing you to customize and tailor the music to perfectly fit your project's needs.
Enhancing your stories with sound design is made easy with Soundstripe's extensive library of studio-grade sound effects (SFX). Whether you need to make action scenes more intense, infuse cityscapes with life, or ramp up the tension in a horror sequence, you'll find the perfect SFX to complement your narrative. With Soundstripe, you can draw your audience in with immersive and engaging soundscapes, making your projects truly captivating.
In addition to music and SFX, Soundstripe recently expanded its offerings to include a stock footage library. This addition is a game-changer for creators who need high-quality footage to enhance their videos. Whether you're looking for transitions, establishing shots, or specific scenes that are challenging to film, Soundstripe's collection of royalty-free videos has you covered. You can seamlessly integrate stock footage with your own footage, ensuring a consistent level of quality throughout your project.
Now, let's dive into Soundstripe's subscription plans. They offer two main options: the Soundstripe Creator Plan and the Soundstripe Pro Plan. The Creator Plan provides unlimited access to music and SFX, including curated playlists. It also includes the Soundstripe mobile app, new music releases every week, and the ability to clear and monetize one YouTube channel. On the other hand, the Pro Plan offers all the benefits of the Creator Plan but with a few notable additions. Subscribers to the Pro Plan enjoy unlimited personal use and unlimited commercial and client use, making it ideal for those who work on multiple projects or have clients with specific licensing requirements. The Pro Plan also grants the ability to clear and monetize up to five YouTube channels, providing even more opportunities for revenue generation. Furthermore, Pro Plan subscribers gain access to stems for all songs, unlimited video clearance by YouTube URLs and codes, as well as extensions for Adobe Premiere Pro and Frame.io.
Let's talk pricing. Soundstripe's subscription plans are attractively priced, offering great value for the features and benefits they provide. The Creator Plan is available at $14.99 per month, but with the Soundstripe Coupon Code, you can enjoy a 20% discount, bringing the cost down to just $11.99 per month. For those who prefer annual billing, the Creator Plan can be obtained for $179.88 per year, saving you 33% compared to monthly billing. By using the Soundstripe Coupon Code, you can enjoy an additional 20% off, resulting in a yearly cost of only $95.20. Moving on to the Pro Plan, it is priced at $29.99 per month, with the option to apply the Soundstripe Coupon Code for a 20% discount, reducing the monthly cost to $23.99. The Pro Plan annual subscription is available for $359.88, offering a significant 33% discount compared to monthly billing. However, with the Soundstripe Coupon Code, you can enjoy an extra 20% off, bringing the annual cost down to just $191.20. These competitive prices make Soundstripe an affordable option for creators of all levels.
Now, let's weigh the pros and cons of Soundstripe. On the positive side, Soundstripe's intuitive website design and easy-to-use interface ensure a seamless browsing and searching experience. Their music collection stands out with original and uncommon songs, giving your projects a unique touch. The inclusion of stem files for every track allows for greater customization and versatility. Another significant advantage of Soundstripe is the perpetual license they offer, allowing you to use the media you download during your subscription period forever. The addition of 8K footage in their stock video library is a testament to their commitment to providing high-quality resources. Furthermore, Soundstripe offers extensions for Adobe Premiere Pro, Twitch, and Frame.io, making it convenient to integrate their services into your creative workflow. On the downside, it is worth noting that the library size of Soundstripe is comparatively smaller than some other similar platforms. However, the quality and uniqueness of the available content compensate for this limitation.
In conclusion, after a thorough Soundstripe review, it is clear that Soundstripe is a fantastic platform that caters to the needs of content creators. The exceptional music, sound effects, and stock footage, combined with the intuitive interface and reasonable pricing, make it a top choice for creators of all types. Whether you're a YouTuber, advertiser, filmmaker, streamer, wedding videographer, nonprofit organization, or podcaster, Soundstripe has something to offer. The fast download speeds, extensive variety of content, and the ability to download songs with stems set Soundstripe apart from its competitors. The platform's only drawback is the relatively smaller library size, but this is overshadowed by the quality and uniqueness of the available media. If you're seeking a platform that provides exceptional content at unbeatable prices, the Soundstripe Pro yearly subscription plan is undoubtedly the best value for your money.
Don't forget to utilize the Soundstripe Discount Code when purchasing your subscription plan to maximize your savings and unlock an even more cost-effective experience. Join the Soundstripe community today and elevate your creative projects to new heights with their outstanding music, sound effects, and stock footage. Happy creating!
SOUNDSTRIPE LIMITED-TIME BONUS
Filmmakers Filmmaking Music Music for Creators Music for Filmmaking Music for YouTube Sound Effects Sound Effects for Creators Sound Effects for YouTube YouTube Creators