Epidemic Sound Review (September 2023)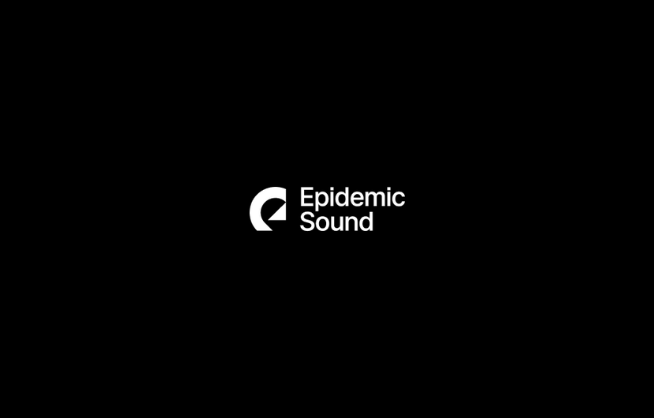 READ OUR SEPTEMBER 2023 REVIEW AND GET AN EPIDEMIC SOUND FREE MONTH TO TRY IT FOR YOURSELF!
In this Epidemic Sound review, we'll delve into the world of captivating music and remarkable sound effects that await you on this platform. If you're wondering whether Epidemic Sound subscriptions are worth your investment, read on and let the harmonious melodies of positivity guide your decision.
With a rich history in the Swedish music industry, Epidemic Sound has established itself as a leading platform for music and sound effects licensing. Their unwavering commitment to delivering exceptional quality and user-friendly experiences sets them apart.
Navigating through Epidemic Sound's website is a delightful experience. The design is intuitive, allowing you to effortlessly explore their vast library. Thanks to a range of search filters, you can fine-tune your results based on genre, mood, length, tempo, and even vocal or instrumental preferences. The perfect track for your project is just a few clicks away.
But the beauty of Epidemic Sound goes beyond easy searching. They understand that creativity thrives on inspiration. That's why they offer curated albums, thoughtfully crafted by their talented music curators. These albums showcase tracks in various styles, guiding you towards the perfect musical companion for your projects.
Epidemic Sound's commitment to staying on the pulse of creativity is evident in their "Featured" section. Here, you'll find personalized music recommendations, trending tracks, popular genres and moods, featured sound effects, and the latest releases. It's a treasure trove of inspiration, ensuring you never run out of captivating sounds to elevate your creations.
For those seeking the latest and most intriguing additions to their library, the "Staff Picks" section is a haven. Updated regularly, it highlights the newest tracks handpicked by Epidemic Sound's music curators. It's an invitation to explore fresh and exciting compositions that will take your projects to new heights.
But what if you discover a track that resonates deeply with you? Epidemic Sound provides a seamless way to find similar tracks that capture that same enchanting vibe. With a simple click on the "Find Similar" button or track title, a world of related suggestions opens up, expanding your creative horizons.
Epidemic Sound understands that true creativity thrives when boundaries are pushed. That's why they offer stems for their tracks, allowing you to customize your sound with ease. Whether you want to remove certain elements or make a track truly unique, the option to download full tracks or individual stems empowers you to create an auditory masterpiece.
To further enhance your workflow, Epidemic Sound provides convenient keyboard shortcuts. Play, pause, skip to the next or previous track, or fast forward and rewind—control over your musical journey is at your fingertips.
Collaboration is key in the creative realm, and Epidemic Sound embraces it wholeheartedly. Their playlist feature allows you to invite others, even non-subscribers, to join you in curating the perfect collection of tracks. Together, you can add, remove, share, and shape the playlist, fostering collaboration and infusing your projects with diverse perspectives.
Epidemic Sound's commitment to excellence extends beyond music. Their library boasts over 90,000 high-quality sound effects that add depth and texture to your creations. With meticulous tagging and categorization, finding the perfect sound effect is effortless. Simply let your imagination guide your search, and you'll find yourself immersed in a world of sonic possibilities.
Flexibility is another hallmark of Epidemic Sound. If you need to change channels or accounts, they make the process seamless. Adding or switching channels is a breeze, ensuring you have the freedom to adapt as your projects evolve.
Now, let's talk about subscription plans. Epidemic Sound offers three options tailored to different needs, ensuring there's a perfect fit for every creative soul.
The Epidemic Sound Personal plan is an excellent choice for content creators and podcasters alike. For just $15 per month, you gain access to their extensive library and can cover platforms such as YouTube, Facebook, Instagram, Twitch, and podcasts. And here's a secret to amplify your joy: By opting for an annual subscription, you unlock a 70% discount, bringing the cost down to a mere $54 per year. It's an incredible value that will make your creative heart sing.
In the realm of commercial productions, the Epidemic Sound Commercial plan shines bright. Priced at $49 per month, it offers everything included in the Personal plan while expanding your coverage to social media, online platforms, and websites. With simple clearance for client productions and unlimited use in digital ads, this plan is a powerhouse for freelancers and businesses looking to take their creative ventures to the next level.
For those seeking an enterprise solution, the Epidemic Sound Enterprise plan stands tall. While pricing varies based on your specific requirements, starting at $500 per month, this plan offers multiple user accounts, clearance for TV shows, TV ads, and cinema, music curation support, and a dedicated account manager. It's the perfect companion for media companies, publishers, and broadcasters who demand a tailored and comprehensive experience.
Now, let's address the elephant in the room—licensing. It's important to note that Epidemic Sound's licensing is only valid while you have an active subscription. However, considering the remarkable value and sheer creative potential they offer, maintaining a subscription is a small price to pay for the abundance of musical treasures at your disposal.
In summary, Epidemic Sound is an extraordinary platform that nurtures creativity, uplifts your projects, and allows your imagination to soar. Their extensive library, intuitive interface, and dedication to delivering excellence make them a force to be reckoned with. If you're seeking an uplifting soundtrack to accompany your creative journey, Epidemic Sound is the symphony that will elevate your work to new heights.
So, don't hesitate—embrace the magic of Epidemic Sound today and unlock the boundless potential of your creativity. Sign up now and enjoy the latest discount for a unique experience of musical enchantment by following the link below!
EPIDEMIC SOUND LIMITED-TIME BONUS
Filmmakers Filmmaking Music Music for Creators Music for Filmmaking Music for YouTube Sound Effects Sound Effects for Creators Sound Effects for YouTube YouTube Creators