Open a Business in Estonia + €100 Bonus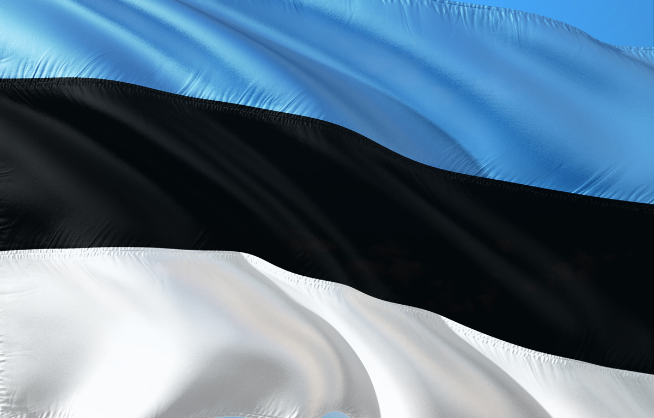 Would you like to open a business in Estonia? Are you wondering about e-Residency's cost and applying process? Need to open a bank account in Estonia? Read our in-depth guide on how to open a business in Estonia!
+ Get a €100 free credit on Xolo and easily start your e-Estonia company today with Xolo!
(December 2023 Limited-Time Offer)
FREE €100 XOLO LIMITED-TIME BONUS FOR OPENING AN ESTONIAN E-RESIDENCY BUSINESS!
AFTER YOU FOLLOW THE XOLO REFERRAL LINK ABOVE THE €100 XOLO BONUS WILL BE AUTOMATICALLY APPLIED TO YOUR ACCOUNT AND DISPLAYED AT CHECKOUT AFTER YOU CHOOSE A SUBSCRIPTION PLAN
Estonia has been the number one business-driven and innovative country in the world for the last 10 years and the response by foreign business leaders and executives has only been positive and cooperative since the start of e-residency and digital nomad creation. The so-called E-country has developed its own plan to take over the web by combining business and digital opportunities. And the leaders and residents of the country aren't very keen on keeping the secrets to themselves. The opportunity to open a business in Estonia has been offered to foreigners and residents globally.  As the Silicone Valley of Europe, the opportunities to become one of the Unicorn people has been distributed to people around the world, who have always dreamed of opening their own business and spreading their dreams and hopes by using the Estonian way.
What makes it even easier is that the Estonians have developed Xolo.io to make business owning and creating easier than 1-2-3.
How is it done and what does it take to become a successful business owner, when your company is based n the web but handled by the people who created Skype, Hotmail, and Bolt?
FREE €100 LIMITED TIME BONUS
#1 E-RESIDENCY COST AND APPLYING
Estonia is the first country in the world to offer a way to become a resident of a country virtually. The benefits of this include getting a national ID card, that can be used to open a company, creating a bank account, signing legal documents, and not even needing to travel for business. Everyone can apply for the e-residency and it can simply be done on the web by filling up the application. The state's fee must be paid with the application and it costs simply 100 euros. This transaction can be done simply by paying online with your Mastercard or Visa Card. Since the application fee is a state fee, the payer will not be provided with an invoice.
After filling out the application, the Estonian Police and Border Control will be processing your choice of becoming a resident. This review can take up to few months (depending on the number of applications done day-to-day). The investigation will be done seriously and your background and life will be reviewed and investigated. If there is a doubt of foreign troubles, danger, or debt, the application will be denied. But if you're lucky and everything is fine on the appliers end, the application will be approved and your e-residency approved as well. You will receive an ID card and it will be delivered to you based on the pickup place you chose when you filled out the application. The perfect pickup place would still be the country of Estonia because that way everyone could check out the beautiful country as well. The ID card is valid for 5 straight years and no additional costs are added to the resident.
#2 ESTONIA E-RESIDENCY: OPEN BANK ACCOUNT
After becoming a member of the e-residency, it will surely be a smooth ride. Opening a company or a bank account can be done easily through the Xolo.io platform, the leading virtual business handling company for every leader. Xolo has many options on how to help the digital nomad or resident with their tasks on the ladder of becoming a business owner in Estonia. By simply opening an account, Go or Leap, you can handle all your business that'd be creditable to be equal to others in Europe or anywhere else in the world. By buying services from Xolo, you can have the bank account opened for your business by the professionals in Xolo or do that by yourself by having a virtual call with the teller or by booking a time in the actual office.
#3 COMPANY REGISTRATION IN ESTONIA
Opening a company in Estonia as a digital nomad or e-resident is simple and takes up to 10 minutes to finalize. Seems impossible? It's not. Estonian system is built in a way that the random user can use the system by only not opening the company but actually receive information on how to maintain it, receive information by mail on problems occurring, and keeping it all updated and trouble-free for the main part of the setup. If you're too noob on how this can be done Xolo.io is there to assist the clients through the difficult part. The whole process can be done virtually and from the safety of your own home (in whichever country the person lives in). Registration of the company is the simple part and the approvement can take a couple of days until the reviews and process of legalization have gone through.
If you want to join the Estonia e-Residency program and start an e-Estonia company we highly recommend you use Xolo's services! We've been with them since the beginning and we couldn't be happier with their service!
Thanks to our fantastic offer you can sign up for free and launch your Estonia e-Residency company in less than 10 minutes!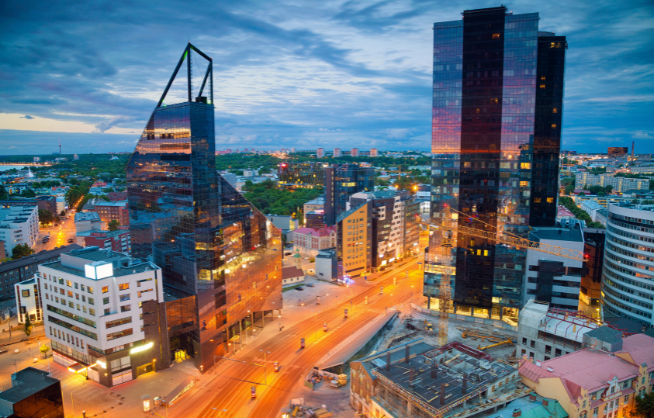 e-Residency Xolo Discount Xolo Free Xolo Go Xolo Go Referral