Audience Awards – Honorable Mention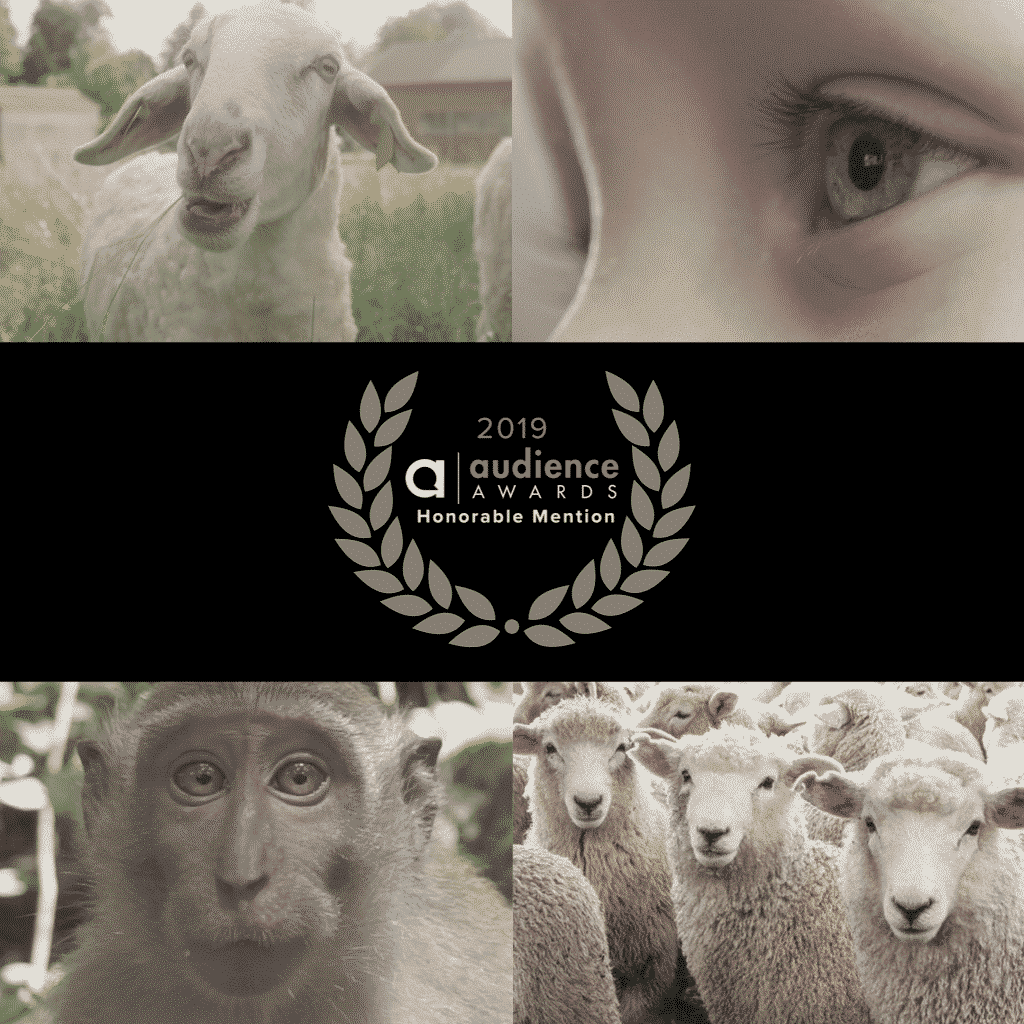 Our film Human Farm has received an Honorable Mention at the Shorty Shorts' Audience Awards!
Redefining Entertainment with Audience Awards
Audience Awards is on a mission to revolutionize the world of entertainment, acting as the bridge that connects global filmmakers, passionate fans, and visionary brands. We're not just another platform; we're a movement that thrives on community collaboration and creativity.
Global Filmmaker Collective
Our unique approach begins with our global collective of talented filmmakers who create captivating, mission-driven, and branded content. These exceptional storytellers breathe life into narratives that matter, setting the stage for something truly extraordinary.
A World of Talent and Innovation
Our submissions undergo rigorous evaluation by industry experts, influencers, and even celebrated celebrities. Then, the world steps in to cast their votes and determine the best of the best. The top filmmakers not only bask in the spotlight but also receive prestigious prizes, extensive distribution, and coveted festival screenings.
AudFest: Where Dreams Come Alive
Every year, we roll out the red carpet at AudFest, our annual live festival held in the heart of LA. It's a celebration of creativity, a stage for emerging talent, and an opportunity for brands to witness the magic firsthand.
Where Worlds Collide
Audience Awards plays matchmaker between:
- Filmmakers and Opportunity
- Audiences and Remarkable Content
- Visionary Brands and Talented Storytellers
- Award-Winning Content and Global Film Festivals
For Filmmakers
As filmmakers ourselves, we're committed to providing you with real opportunities and meaningful connections. Submit your exceptional work to our creative and brand contests, and you could win cash prizes and secure screenings at some of the most prestigious film festivals worldwide.
For the Audience
You're not just spectators; you're our secret weapon. Your votes shape the destinies of our filmmakers. But that's not all – as film enthusiasts, you have access to an extensive library of short films spanning every genre imaginable. Dive in and explore!
For Brands
In a nutshell, we deliver affordable excellence in content and enduring connections with gifted storytellers. Our established partnerships with industry giants like GoDaddy, Hilton Worldwide, and Kodak have earned us recognition in renowned publications such as Forbes, Entrepreneur, and Inc. magazines. We are celebrated for our innovative approach in uniting forward-thinking companies with award-winning filmmakers. In fact, our independent filmmakers have produced content for Audience Awards partners that went on to win Emmys and gain eligibility for Oscars. Join us in shaping the future of entertainment.
Festivals Film Festival Film Festival Selection Film Projection Film Screenings Film Showing Nuno Sá Pessoa