Best Designs of 2020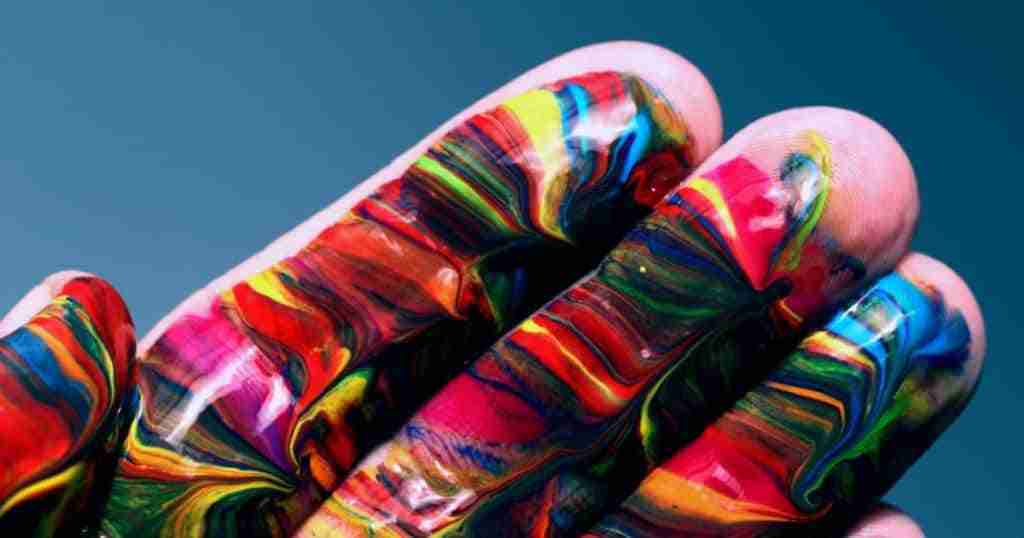 BestDesigns.co regularly publishes lists of the very best designs and top trends in the creative world.
Click the links below and stay on top of the latest trends & insights to keep on top of the competition!
TERMS OF USE & IP
By entering this website (this "site") of DesignRush LLC ("DesignRush" or "We," "Us," or "Our"), you accept and agree to follow the terms and conditions described in this Terms of Use Agreement (this "Agreement") without any reservations, modifications, additions, or deletions.  This Agreement is a binding legal agreement between you and DesignRush, and governs your access and use of this site, which includes any information, data, tools, products, services, and other content (together, "Content") available on or through this site.
Please read this agreement carefully before entering this site. Each time you enter this site your use indicates your full acceptance of an agreement to abide by this agreement in its then-current form.  If you do not accept the terms and conditions stated in this agreement, you are not authorized to use this site -- please exit this site and do not use or access this site in any manner.
1.    ACCESS TO THIS SITE
To access this site or some of the resources it has to offer, you may be asked to provide certain registration details or other information. It is a condition of your use of this site that all the information you provide on this site will be correct, current, and complete. If DesignRush believes the information you provide is not correct, current, or complete, DesignRush has the right to refuse you access to this site or any of its resources and to terminate or suspend your access at any time.
2.    COPYRIGHT & OTHER PROPRIETARY INFORMATION 
The material and content accessible from this site, and any other World Wide Web site owned, operated, licensed, or controlled by DesignRush (the "Content") is the proprietary information of DesignRush or the party that provided the Content to DesignRush or another third party such as the party identified by DesignRush as the source of the Content.  All right, title and interest in the Content are retained by the owner of the proprietary information.  You may not remove or alter, or cause to be removed or altered, any copyright, trademark, trade name, service mark, or any other proprietary notice or legend appearing on any of the Content. Neither title nor intellectual property rights are transferred to you by access to this site.
Should you believe that your work appears on the site and has been copied in a way that constitutes copyright infringement or that other intellectual property rights of yours have been violated, please e-mail DesignRush the written information specified below at info@designrush.com.  Please note that this procedure is exclusively for notifying DesignRush and its affiliates that your copyrights or other intellectual property rights may have been violated.  Please provide:
An electronic or physical signature of the person authorized to act on behalf of the owner of the copyright interest;

A description of the copyrighted work or another intellectual property right that you claim has been infringed upon;

A description, including URL address, of where the material that you claim is infringing is located on the site;

Your address, telephone number, and e-mail address;

A statement by you, made under penalty of perjury, that the above information in your notice is accurate and that you are the copyright or other intellectual property right owner or are authorized to act on the owner's behalf.
3.    LIMITED RIGHT TO USE THIS SITE
You may use this site for purposes expressly permitted by this site.  You may not use this site for any other purpose, including any commercial purpose, without DesignRush's express prior written consent.  You agree to cooperate with DesignRush in causing any unauthorized use immediately to cease.
4.    HYPERLINKS
This site contains hyperlinks to other sites which are not maintained by, or related to, DesignRush. Hyperlinks to such sites are provided as a service to users and are not sponsored by or affiliated with this site or DesignRush.  DesignRush has not reviewed any or all of such sites and is not responsible for the content of those sites. Hyperlinks are to be accessed at the user's own risk, and DesignRush makes no representations or warranties about the content, completeness or accuracy of these hyperlinks or the sites hyperlinked to this site. Further, the inclusion of hyperlinks to a third-party site does not necessarily imply endorsement by DesignRush of that site.
5.    SUBMISSIONS
You hereby grant to DesignRush the royalty-free, perpetual, irrevocable, worldwide, non-exclusive right and license to use, reproduce, modify, adapt, publish, translate, create derivative works from, distribute, perform, and display all content, remarks, suggestions, ideas, graphics, or other information communicated to DesignRush through this site (together, the "Submission"), and to incorporate any Submission in other works in any form, media, or technology now known or later developed. DesignRush will not be required to treat any Submission as confidential, and may use any Submission in its business (including without limitation, for products or advertising) without incurring any liability for royalties or any other consideration of any kind, and will not incur any liability as a result of any similarities that may appear in future DesignRush operations.
DesignRush will treat any personal information that you submit through this site in accordance with its Privacy Policy.
6.    USE OF COOKIES
This site may use "cookies," which may automatically collect certain information and data from you.  DesignRush may also collect additional personal information from visitors to this site.  DesignRush is committed to protecting the privacy of your personally identifiable information.  Please see our Privacy Policy for more information, including an explanation of our online information practices and the choices you can make about the way your information is used by us.
7.    NO WARRANTY
This site and its contents are provided "as is," and all use of this site is at your own risk.
You understand that DesignRush does not warrant or represent that this site is free from viruses, worms, Trojan horses, or other destructive material or that the information contained on this site is accurate, complete, or up to date.  All content provided on this site is for informational purposes only and in no way constitutes advice or recommendations.  This site may contain inaccuracies or typographical errors and may not be complete or current.  DesignRush is not liable or responsible for any loss or damage caused by or arising from your use of this site or your reliance on information obtained from this site.  DesignRush may modify, suspend, or discontinue any feature of this site or your use of this site without prior notice and will not be liable to you or any third party as a result.
Your use of this site is at your own risk. The content is provided "as is" and without warranties of any kind, either expressed or implied. Design rush disclaims all warranties, including any implied warranties of merchantability, fitness for a particular purpose, title, or non-infringement. Design rush does not warrant that the functions or content contained in this site will be uninterrupted or error-free, that defects will be corrected, or that this site or the server that makes it available are free of viruses or other harmful components. Design rush does not warrant or make any representation regarding use, or the result of use, of the content in terms of accuracy, reliability, or otherwise. The content may include technical inaccuracies or typographical errors, and design rush may make changes or improvements at any time. You, and not design rush, assume the entire cost of all necessary servicing, repair, or correction in the event of any loss or damage arising from the use of this site or its content. The design rush makes no warranties that your use of the content will not infringe the rights of others and assumes no liability or responsibility for errors or omissions in such content.
All of the information in this site, whether historical in nature or forward-looking, speaks only as of the date the information is posted on this site, and DesignRush does not undertake any obligation to update such information after it is posted or to remove such information from this site if it is not, or is no longer, accurate or complete.
8.    LIMITATION OF LIABILITY
Design rush's liability with respect to this site is limited to the maximum extent permitted by law.
In no event shall design rush or its respective officers, directors, members, principals, agents or employees be liable to you for any claims, liabilities, losses, costs, or damages, including direct, indirect, punitive, general, incidental, special, or consequential damages, arising out of or in any way connected with the use of or inability to use this site or with any delay or technical problems in using this site, or any information and materials obtained through this site, or otherwise arising out of the use of this site; in any case whether based on theories arising in contract, tort, strict liability or otherwise.  Such limitations apply even if design rush, its affiliates, or any of their officers, directors, principals, agents, or employees have been advised of the possibility of such damages.  This exclusion of liability shall apply notwithstanding the breach of a fundamental term or condition of this agreement.
9.    BREACH AND INDEMNIFICATION
You will be responsible for any liability to DesignRush that arises out of your breach of this Agreement or your use of this site, which will be deemed to include without limitation any such breach or use by any person acting either on your behalf, with your permission, or under your control.
You agree to defend, indemnify, and hold harmless DesignRush, its affiliates, respective, officers, directors, members, principals, agents, employees, and shareholders from and against any and all suits, losses, claims, demands, liabilities, damages, costs, and expenses (including reasonable attorneys' fees and court costs) that arise from or relate to: (i) your use of this site; (ii) your breach of this Agreement or any representation, warranty or covenant made by you in this Agreement; (iii) your violation of any applicable law, statute, ordinance, regulation or of any third party's rights, or (iv) claims asserted by third parties which, if proven, would place you in breach of representations, warranties, covenants or other provisions contained in this Agreement or of the violation of the intellectual property rights of such third parties.
10.    TRADEMARKS
All rights with respect to any of the respective trademarks, service marks, and logos appearing on this site are retained by the respective owners.
11.    INFORMATION YOU PROVIDE
You may not post, send, submit, publish, or transmit in connection with this site any material that:
you do not have the right to post, including proprietary material of any third party;

advocates illegal activity or discusses an intent to commit an illegal act;

is vulgar, obscene, pornographic, or indecent;

does not pertain directly to this site;

infringes any intellectual property or another right of any entity or person, including violating anyone's copyrights or trademarks or their rights of publicity;

violates any law or may be considered to violate any law;

impersonates or misrepresents your connection to any other entity or person or otherwise manipulates headers or identifiers to disguise the origin of the content;

advertises any commercial endeavor (e.g., offering for sale products or services) or otherwise engages in any commercial activity, and/or soliciting goods or services) except as may be specifically authorized on this site;

solicits funds, advertisers, or sponsors;

includes programs that contain viruses, worms, malware and/or Trojan horses or any other computer code, files or programs designed to interrupt, destroy or limit the functionality of any computer software or hardware or telecommunications;

disobeys any policy or regulations established from time to time regarding use of this site or any networks connected to this site; or

contains hyperlinks to other sites that contain content that falls within the descriptions set forth above.
DesignRush reserves the right to monitor the use of this site to determine compliance with these Terms of Use, as well the right to remove or refuse any information for any reason. Notwithstanding these rights, you remain solely responsible for the content of your submissions. You acknowledge and agree that neither DesignRush nor any third party that provides Content to DesignRush will assume or have any liability for any action or inaction by DesignRush or such third party with respect to any submission.
12.    SECURITY
Any passwords used for this site are for individual use only. You will be responsible for the security of your password (if any). DesignRush will be entitled to monitor your password and, at its discretion, require you to change it. If you use a password that DesignRush considers insecure, DesignRush will be entitled to require the password to be changed and/or terminate your account.
You are prohibited from using any services or facilities provided in connection with this site to compromise security or tamper with system resources and/or accounts. The use or distribution of tools designed for compromising security (e.g., password guessing programs, cracking tools, or network probing tools) is strictly prohibited. If you become involved in any violation of system security, DesignRush reserves the right to release your details to system administrators at other sites in order to assist them in resolving security incidents. DesignRush reserves the right to investigate suspected violations of these Terms of Use.
13.    PRIVACY POLICY
Respecting users' privacy is important to DesignRush LLC ("DesignRush" or "We," "Us," or "Our"). Read this section to learn about the personal information that we collect and how it may be used.  By entering this website (the "site"), you agree to this Privacy Policy, in its entirety, including any use of cookies by us.  Your acceptance of both this Privacy Policy and our use of cookies shall be deemed a blanket acceptance of such Privacy Policy and cookie usage for all future visits.  If you do not agree to this Privacy Policy in its entirety, you are not authorized to use or access the site in any manner.
A.    LINKS TO THIRD-PARTY WEBSITES
Our service may contain links to other websites and software. We are not responsible for the privacy practices or the content of these websites or software. Please visit the privacy policies of these third-party sites in order to understand their privacy and information collection practices.
B.    PERSONAL AND NON-PERSONAL DATA COLLECTION AND USE
We only collect personally identifiable information that is submitted to us via the site. Personally, identifiable information is any information that can be used to identify or locate a particular person or entity.  This may include, but is not limited to: your name or business entity, title with the applicable business entity, personal and/or business entity related e-mail address, mailing address, daytime and/or cellular telephone numbers, fax number, industry sector, and/or any other information requested on the application form.
We may collect certain non-personally identifiable information from anyone who visits the site.  Such information may include the type of device you are using and its location, the browser you are using, the type of operating system you are using, and the domain name of your Internet service provider.  We use the non-personally identifiable information that we collect to improve the design and content of the site, to enable us to personalize your Internet experience and to analyze site usage.  This information may also be transmitted to a third party analytics provider for our use only.
C.    DISCLOSURES REQUIRED BY LAW
We reserve the right to disclose your personally identifiable information when we believe in good faith that an applicable law, regulation, or legal process requires it, or when we believe disclosure is necessary to protect or enforce our rights or the rights of another user.
D.    COOKIES
This Site may use cookies from time to time to improve the performance of this site and enhance your browsing experience.  By continuing to use the site, you consent to our use of cookies.  You may manage your cookies preferences, including disabling and/or deleting cookies, through your browser settings.  However, please note that disabling cookies may limit your browsing enjoyment on this site.  What are cookies?: Cookies are small text files that a website sends to your computer, laptop, tablet, or smartphone where they are stored in order to save and track data about your use of the website.  The next time you visit the same website, cookies allow the website to identify you.  Cookies allow us to track your browsing history, to adjust the website to your preferences, and present you with content and offers tailored to your interests.
D.     UPDATES TO THE PRIVACY POLICY
From time to time we may change our Privacy Policy and practices and will post an updated copy on the site.  All Privacy Policy changes will take effect immediately upon their posting on the site. Please check this page for updates.  We will notify you of any material changes to this Privacy Policy as required by law.
E.    CONTACT US
If you have any questions regarding this Privacy Policy or would like more information on our privacy practices, please contact us at: info@designrush.com.
14.    MISCELLANEOUS
This Agreement shall be governed by and construed under the laws of the State of New York, without regard to its choice of law rules.  Any legal action brought hereunder shall be brought exclusively in state or federal courts located in New York, New York, and it is agreed that such courts shall have jurisdiction over the parties to this Agreement and any dispute arising hereunder. If any provision of this Agreement is held to be invalid or unenforceable in any jurisdiction, the remaining provisions of this Agreement will continue in full force and effect. All parties to this Agreement waive their respective rights to a trial by jury.  These Terms of Use constitute the entire agreement among the parties relating to this subject matter. Notwithstanding the foregoing, any additional terms and conditions on this site will govern the items to which they pertain. DesignRush may revise these Terms of Use at any time by updating this posting.
Creative Agency Film Production Film Services Location Scouting Production Company Video Company Video Production Video Services