LeapIN Interviews Skookum Films!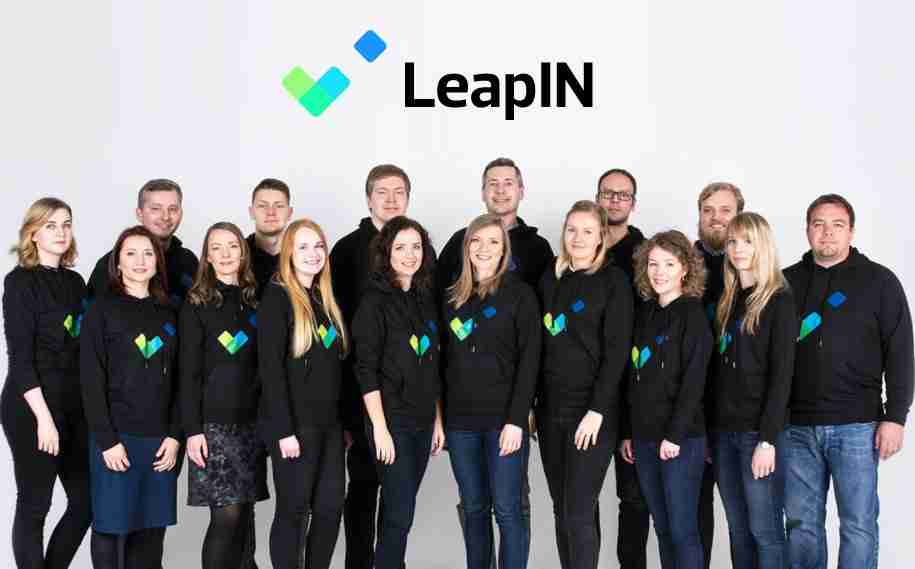 Creativity, Inspiration, and LeapIN

Nuno Sà Pessoa runs his company Skookum Films with his two co-founders, Kris Skovmand and Samuel Anderson. That's three ambitious entrepreneurs from Portugal, Denmark and the US, running a film company primarily from Lisbon which is based in Estonia. We asked Nuno all about this very modern way of working, what his days are like, and the reasons he loves what he does.
What does your company do?
Skookum Films is a film, video and audio company, providing and facilitating all kinds of services in the audiovisual and creative fields. We aim to be as personal and flexible as possible and want to break old concepts and boundaries. With nearly 200 films selected for festivals worldwide, videos with over 4 million views online and customers from all kinds of cultural backgrounds, I think we're on the right track. And we're always open to growing by forming new partnerships with like-minded individuals and working with innovative artists and customers.
Tell us about your recent projects, and what do you enjoy about working around the world?
Life is short and there's so much to learn, know and understand, countless people to meet and stories to hear — there's no point in spending all your life stranded in one place while constrained by mental boundaries and fears of leaving your comfort zone. I learned this at an early age and there's few things that make me as happy as learning, which I believe is better achieved by meeting completely different people and traveling the world.
During recent projects I've worked with people from countries like Spain, Lebanon, Germany and India, I was a jury member in the Czech Republic about a month ago, and I'm constantly writing new fiction which I hope to bring to the big screen as soon as possible.
What are the challenging aspects of your work, and how do you overcome them?
In everything you do you should have lots of challenges — if you don't then you should be doing something else. The more challenging a project is, the more excited I get. Challenges and obstacles help us to grow wiser and become better at what we do. I can't really single out any extraordinarily challenging aspects of my work, they're all part of the job. For example, things like bringing together the right crews, scheduling, timing and arranging all the shots in the best possible way, taking into consideration every aspect like weather, traffic, people and time of day, in a way that allows us to optimize time and money regarding crews and equipment.
Did you consider basing your company in Portugal? And what made you decide against it?
Since I'm Portuguese, my first option was basing the company in Portugal. However, after talking to a lot of people and investigating this, I realized the system didn't work as desired. I learned about all the unnecessary bureaucracy, the slow way everything works, the old-fashioned system, and most of all, how everybody I talked to was extremely unhappy at the avoidable problems they constantly faced when running a company here.
I'd compare the whole process of choosing to base the company in Estonia to the process I went through of choosing to leave cinema university in Portugal and, opting to study in Denmark at The European Film College instead. Why should I study in Portugal? Why should I start my company in Portugal? It all comes to what I've said before, thinking out of the box, thinking globally, seeing no boundaries.
What made you aware of Estonian e-Residency, and did you consider any other options before you signed up?
Once I realized I didn't want to base my company in Portugal, I began looking for different options. As my father lives in Switzerland, this was the first option I considered, but after contacting some entities there I came to realise this would take quite some time, investment, and a considerable amount of bureaucracy.
After doing a lot of research, I came across Estonian e-Residency and immediately realized how much I related to its concept and was extremely excited about the prospect of having an Estonian e-Business. I was hooked on the idea and never looked back.
Talk us through a typical working day. How do you manage your time on different projects? Are the three founders all working on different projects normally, or the same one together?
At Skookum Films we get quote and budget requests on a daily basis. These are mainly dealt with by our producer Sara Moura and I. Sam is now living in Seattle, Washington and gets involved whenever we have a demand for animation or video special effects. And Kris is based in Portugal, and he gets involved in some projects as a screenwriter, although he's also been developing a lot of his own projects as a musician.
What are your ambitions as filmmakers? Would you like to make something feature length?
Our ambition is most definitely to make feature length films, we have lots of projects in progress and we hope to get them done as soon as possible!
How did you discover LeapIN and what made you choose them to help your company?
After doing my research about where to base my company, and learning about e-Residency, I began my search for where exactly to start with the process. During that, I came across LeapIN and all its satisfied customers. I couldn't be happier with the service, the people at LeapIN are wonderful and extremely helpful, they're always available to answer any and all kinds of questions I may have! Kadi and Maris are always there to help me and I couldn't feel more relaxed about my business being managed through LeapIN.
Finally, how was your visit to Estonia? Did you feel welcome, and would you like to go back or even shoot something there one day?
I absolutely adored Estonia and felt extremely welcome! So much so that I've even considered the possibility of spending a long period of time there!
Myself and Sara were amazed at Tallinn airport, the LHV headquarters and everything else about Tallinn! Estonia has set an example for other countries to follow!
I felt like I relate a lot to the Estonian people and was very comfortable with the environment.
I want to go back as soon as possible, and I'd like to travel every inch of land and get to know every single aspect about Estonia. And I most definitely want to shoot something in Estonia, I'm hoping to start new partnerships there and am very much looking forward to having Estonian customers!
Creative Agency e-Residency Film Production Film Services Location Scouting Nuno Sá Pessoa Production Companies Production Company Xolo Xolo Go