Watch our Pride Portugal Production
Skookum Films had a great time producing the new Pride Portugal commercial!
Pride Invests is an International Developer company based in Beirut, Cannes and Lisbon. Whether you are looking to own your first home...whether you are a step further in your life and you are looking to buy a bigger home, or whether you have reached a point where you can afford to have a second home in the amazing French Riviera،
21,000 m2 of natural beauty and unique architecture, Pride of Estoril is an exquisite gated community project with a breathtaking view to the Atlantic Ocean from almost every side.
Open green spaces, a Swimming Pool, a Jacuzzi, a Gym, a Sauna, a Cafeteria, 24 hours security and much much more…
Pride of Estoril brings a new dimension to the word luxury; it is the ideal destiny for your stay and for your holidays.
This project is in the heart of the Cascais area; famous for its great beaches, fine restaurants and exclusive shopping venues.
With three exquisite blocks, Pride of Estoril has a contemporary yet sober architectural design.
The size of the apartments suit every individual and every family, they range from 46 to 126 m2.
To top it all off, each and every apartment has a terrace or a garden.
Live life to the Max, live it with Pride of Estoril!
About Lebanon
Lebanon is a small but vibrant country in the Middle East. It's a unique mix of cultures, with influences from the Mediterranean and the Middle East, including the ancient Phoenicians. Lebanon is one of the oldest countries in the world, with a history that dates back to ancient times. The capital city of Beirut is a bustling metropolis full of life and culture. Lebanon is home to some of the most beautiful landscapes in the region, from the snow-capped mountains in the north to the beaches and resorts along the Mediterranean coast. There are also many historical sites to explore, including ancient ruins and monuments. The country is known for its delicious food and passionate people who are passionate about their culture and heritage. Education is highly valued in Lebanon, with many excellent universities and colleges offering quality education. There is also a vibrant and bustling nightlife scene in Lebanon, with many clubs and bars offering music, dance, and entertainment. Lebanon truly has something to offer everyone, making it an ideal destination for travelers looking to experience a unique and exciting culture. Producing for a Lebanese company like Pride Portugal was a great experience for us!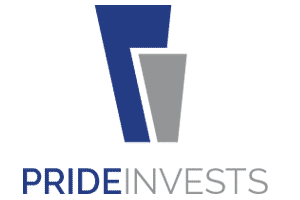 Activity New Production New Productions New Project New Projects News Production Productions Project