Web Summit: Skookum Films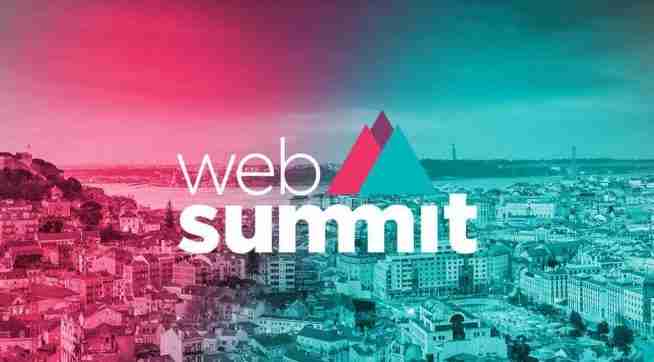 Web Summit 2019 in Lisbon
As usual, our Skookum crew will be at the largest tech event in the world and is looking forward to meeting you there! You can get in touch with us via the usual contact form here.
The Web Summit (In their own words)
We're a company from Dublin, Ireland that holds events across the world: Web Summit in Lisbon, Collision in Toronto and RISE in Hong Kong.
Forbes has said we run "the best technology conference on the planet";
The Atlantic that is "w
here the future goes to be born";
The New York Times that we assemble "a grand conclave of the tech industry's high priests."
At a time of great uncertainty for many industries and indeed, the world itself, we gather the founders and CEOs of technology companies, fast-growing startups, policymakers and heads of state to ask a simple question: where to next?
Networking
Next year over 70,000 people will come to Lisbon. We'll be joined by the CEOs and founders of the world's biggest companies, the most promising new startups, influential investors, and leading journalists.
Learning
We live in uncertain times for tech and business. We welcome the people who are tackling the big challenges facing industry today. Our stages cover topics ranging from deep tech and data science, to design and environmental sustainability.
Exposure
Web Summit is the world's largest gathering of international journalists, attracting more than 2,500 global journalists from publications including Bloomberg, Financial Times, Forbes, CNN, CNBC, and the Wall Street Journal.
READ MORE HERE
Skookum Films (In our own words)
Skookum Films is a creative video agency founded by a group of artists from Denmark, Portugal and the United States.
Our films have been shown in more than 200 festivals from all over the world, our videos have been seen by well over 5 million viewers online and projects for brands such as Google, William Hill or Pandora have granted us five-star ratings on Facebook, Yelp, and Google Reviews. Thanks to our customers, we can now say we are the number one production company in Lisbon on every online platform.
Customer service and convenience are essential to providing a comfortable experience for our clients, that's why our operations are structured to ensure a consistent team that is accessible, communicative and ready to support and facilitate your every need.
Content is the future of marketing, and we feel it's our responsibility to help our clients excel by creating amazing video assets and helping them market and advertise it in the right way. It's not enough to "follow the trends", you have to be the trend.
At Skookum Films, we help you be the best by being your partner for all things video & more, therefore, we will provide you a comprehensive package of production services to bring your project from concept to completion.
Join us now and allow us to bring your project to life!
Visit Sara Moura's website here.
Backstage Filming Making Of New Project New Projects Project Recording