Jeff Garner Fashion Show in Lisbon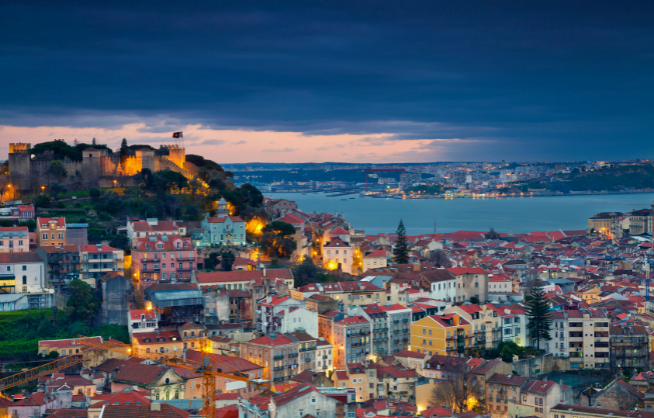 Skookum Films took part of Popfizz' film production of Jeff Garner Prophetik's fashion show at the United States' ambassador's palace!
Renowned as a visionary romantic artist, a trailblazer in the world of design, and a maverick in sustainable fashion, Jeff Garner and his eco-conscious label, Prophetik, are orchestrating a profound shift in the fashion landscape, reshaping our perception of luxury. Recently celebrated as one of the top 40 artists in the United States, Garner's creations have found a prestigious home in the Smithsonian's Renwick Gallery as part of the esteemed 40 under 40 Exhibition.
What sets Prophetik apart begins with its creator, Jeff Garner. His vibrant spirit and unwavering commitment to crafting distinctive, eco-friendly fashion are deeply rooted in his upbringing. Hailing from the historic town of Franklin, Tennessee, and raised on a horse farm, Garner developed a profound connection with nature and a serene perspective on the world. The genesis of the Prophetik label emerged as Garner melded his love for his natural surroundings with his artistic aspirations.
Prophetik has firmly established itself in the United States and is rapidly becoming synonymous with ethically driven fashion in the United Kingdom, garnering acclaim from both ethical and mainstream fashion circles. The label's innovative approach even caught the attention of technology-based media when, during London Fashion Week, Prophetik unveiled a handcrafted iPhone case made from reclaimed leather in collaboration with Apple and Griffin.
Excitingly, Prophetik is set to launch its first concession in Nashville, Tennessee, further enhancing its presence alongside over 10 high-end boutiques that proudly showcase the line. Among these are prestigious names such as Fred Segal in Los Angeles, Eco Age and My Sugarland in London, as well as select stores in Japan and Switzerland. Notably, Jeff Garner, a darling of the press and a prominent advocate for ethical fashion, frequently outfits renowned musicians like Sheryl Crow, Miley Cyrus, Taylor Swift, Kings of Leon, and others, amplifying the message of sustainable style on the global stage.
Backstage Filming Making Of New Project New Projects Project Recording