Sam Tripoli's Tin Foil Hat Podcast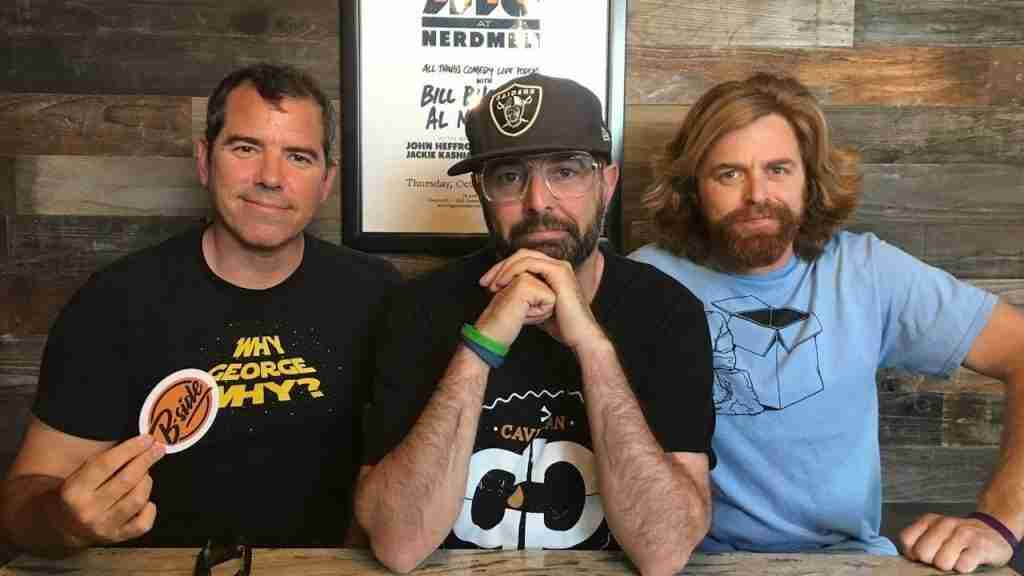 WE HAD A BLAST COMING UP WITH THE INTRO FOR SAM TRIPOLI'S TIN FOIL HAT PODCAST
CHECK IT OUT BELOW
Meet Sam Tripoli, a multifaceted entertainer who weaves his way through the world of comedy and conspiracy theories with captivating flair. Co-hosting the dynamic sports podcast "Punch-Drunk Sports" alongside Ari Shaffir and Jayson Thibault, Sam keeps audiences engaged and entertained with his unique perspective. But that's not all – he takes on the enigmatic realm of conspiracies as the host of the thought-provoking "Tin Foil Hat Podcast."
Hailing from Cortland, New York, Sam's journey began when he embraced stand-up comedy in an unexpected turn of events in Las Vegas. From those daring beginnings, he carved his niche by hosting weekly shows on the renowned strip before relocating to the vibrant comedy scene of Los Angeles in 2000. His comedic prowess found a home at The Comedy Store, where he honed his craft. Today, Sam stands as an international headliner, captivating audiences across Los Angeles and beyond. His performances have spanned prestigious events like The Monsters of Comedy and Rock Stars of Comedy, even taking him to the heart of Afghanistan through a USO Tour organized by Vince Vaughn. His uproarious comedy album "Crimefighter" stands as a testament to his comedic chops.
Beyond the stage, Sam Tripoli emerges as a spiritual skeptic, driven by a relentless thirst for understanding the truths of the universe. Weekly, he plunges headfirst into the shadowy depths of conspiracy theories, guiding his listeners through the labyrinth of our chaotic simulation. Join him on a quest for the knowledge held by the Wise Ones, as he unveils the mysteries within The Secret Society Of The Mad Hatters.
Sam's presence extends beyond the podcast realm. He has graced Comedy Central, Showtime, and the stage of Craig Ferguson, leaving his mark wherever he goes. His comedic prowess has even made its way into co-hosting Spike TV's "Wild World of Spike." A familiar voice on platforms like The Ice House Chronicles and The Joe Rogan Experience, Sam Tripoli is a force to be reckoned with.
As the host of the "Tin Foil Hat Podcast," Sam welcomes illustrious guests like Alex Jones, Jeff Meldrum, and Eddie Bravo, all contributing their insights to the captivating realm of conspiracy theories. Each episode delves into the depths of the conspiracy theory universe, exploring themes ranging from the elusive Bigfoot to the perplexing enigma of UFOs. With a finger on the pulse of relevancy, Sam Tripoli takes his audience on a journey that challenges norms and encourages independent thought.
In a world where entertainment often treads familiar ground, Sam Tripoli stands apart as a charismatic comedian and a fearless explorer of the unknown. His messages "believe in yourself" and "bring the wood!!!" reflect not only his comedic philosophy but also his unyielding approach to life's mysteries.
Activity New Production New Productions New Project New Projects News Production Productions Project