Sam Tripoli's Tin Foil Hat Podcast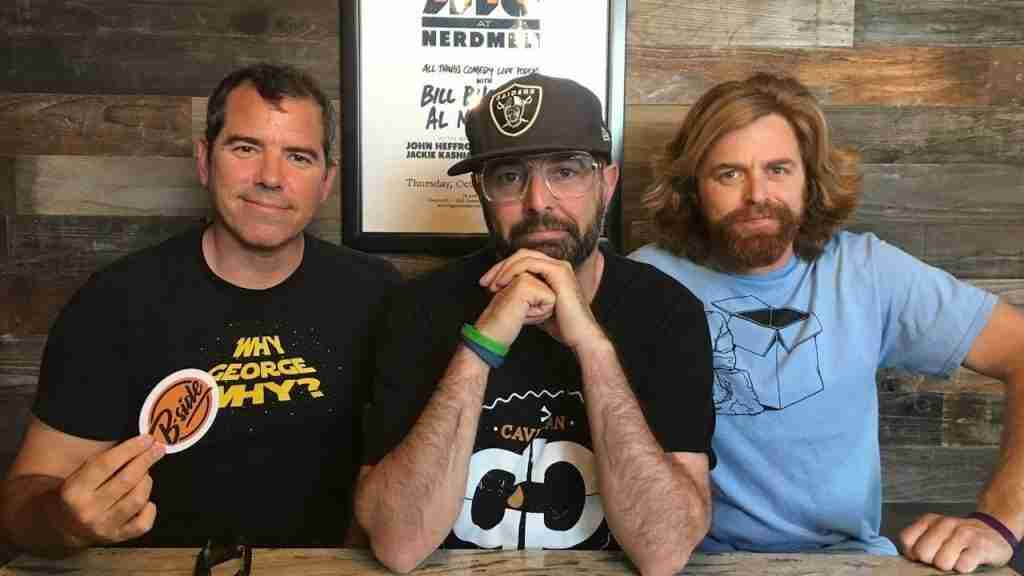 TIN FOIL HAT PODCAST NEW INTRO
WE HAD A BLAST COMING UP WITH THE INTRO FOR SAM TRIPOLI'S TIN FOIL HAT PODCAST
CHECK IT OUT BELOW
Sam co-hosts the sports podcast Punch-Drunk Sports alongside Ari Shaffir and Jayson Thibault. He also hosts a podcast about conspiracies called, "Tin Foil Hat Podcast."
Sam grew up in Cortland, New York, and began doing stand-up comedy in Las Vegas one night on a dare. After hosting weekly shows on the strip, he moved to Los Angeles in 2000 and began working at The Comedy Store. Sam is now an international headliner who performs regularly throughout Los Angeles. He's toured as part of The Monsters of Comedy, Rock Stars of Comedy, and with a USO Tour of Afghanistan organized by Vince Vaughn. He has a comedy album called "Crimefighter."
CLICK HERE AND LISTEN TO THE TIN FOIL HAT PODCAST
Sam Tripoli is a spiritual skeptic who seeks to learn all of the Universe's truths. Every week Sam delves into the murky waters of conspiracies in an attempt to help his listeners make sense of the chaotic simulation that we live in. Please join him in pursuit of the knowledge of the Wise Ones. Welcome to The Secret Society Of The Mad Hatters!
He's appeared on Comedy Central, Showtime, Craig Ferguson, and co-hosted Spike TV's Wild World of Spike. Sam is a recurring guest on The Ice House Chronicles and The Joe Rogan Experience. His goal is to bring the rock and roll and party element back to comedy, and his messages are "believe in yourself" and "bring the wood!!!"
The Tin Foil Hat Pod features regular guests such as Alex Jones, Jeff Meldrum, and Eddie Bravo! The themes are always relevant to the conspiracy theory world and they range from Bigfoot to UFOs.
Activity New Production New Productions New Project New Projects News Production Productions Project